AHU and Clean Room Control Solutions
We have had our best to offer high quality European products with a competitive prices,
Our measuring devices have been mainly used for HVAC applications in ventilation and building automation systems such as clean room, hospital, pharmaceutical plants and high-rise commercial and residential building.
Our controller and transmitter are well design to control positive and negative pressures as well as air flow control in complex ventilation solutions.
Products list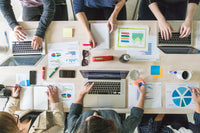 Why Pressure transmitters
Some of the key benefits
 Air pressure sensors in Air Handling Units (AHUs) can provide several benefits in HVAC (Heating, Ventilation, and Air Conditioning) systems. 
1- Airflow control and balancing:
Air pressure sensors can measure the pressure differentials across various sections of the AHU, such as filters, coils, and ductwork. This data can be used to monitor and control airflow rates, ensuring that the AHU is operating at the desired airflow levels.By maintaining proper airflow rates, air pressure sensors can help to optimize the performance of the HVAC system, prevent overloading of components, and ensure efficient peration.
2- Energy efficiency:
Proper airflow control is essential for energy-efficient operation of AHUs. Air pressure sensors can help optimize airflow rates, avoiding unnecessary overpressure or underpressure conditions that can result in energy waste. By maintaining the right pressure differentials, air pressure sensors can help to minimize fan energy consumption, reduce the load on HVAC components, and contribute to overall energy savings.
3- Indoor air quality: Accurate airflow control is critical for maintaining proper indoor air quality (IAQ) in buildings. Air pressure sensors can help ensure that AHUs are providing adequate ventilation rates and preventing air leakage. By monitoring pressure differentials, air pressure sensors can detect potential issues, such as filter clogging or ductwork leaks, and trigger alarms or notifications for prompt maintenance, helping to maintain clean and healthy indoor environments.
4- System protection: Air pressure sensors can provide valuable data for protecting HVAC system components. For example, they can detect abnormal pressure differentials that may indicate issues such as clogged filters, blocked ducts, or fan failures. By alerting operators to potential problems, air pressure sensors can help prevent costly damage to AHU components and extend their lifespan.
5- Remote monitoring and diagnostics:
Many modern air pressure sensors are equipped with communication capabilities, allowing for remote monitoring and diagnostics. This can enable real-time monitoring of AHU performance, troubleshooting, and predictive maintenance.
Remote access to air pressure sensor data can help HVAC technicians quickly identify and address issues, leading to improved system uptime, reduced downtime, and increased operational efficiency.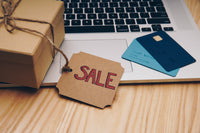 Promotions
C$2500 Promotion: Automatically 10% discount will be considered for purchases more than C$2500, 
C$1450 Promotion: Automatically 7% discount will be considered for purchases more than C$1450(less than C$2500), 
C$950 Discount Code: 5% discount on purchases more than C$950 (less than C$1450) is applicable by discount code, 
Sample Orders Discount Code: One time sample order is eligible to get 10% off by Discount Code,
Get your Discount Code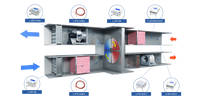 AHU Measurements and Controls
Air handling units are used in nearly all new and renovated buildings to ensure high-quality indoor air. In addition to providing clean indoor air, HK Instruments' easy-to-use devices enable cost-efficiency and the effortless installation and monitoring of air handling units
Traditional & Modbus-solution
Cleanroom Application
Pressure differences between rooms in hospitals, laboratories and other demanding environments can be controlled through pressurization and depressurization to ensure favorable working conditions and the cleanliness of products.
Our Solution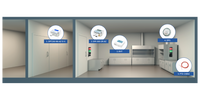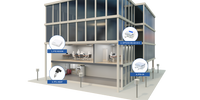 Commercial Building Solutions
Passive outdoor temperature and light sensors are reliable in use and reduce the need for cabling. These sensors predict the need for heating in a building and control outdoor lighting sensibly and energy-efficiently. Liquid pressure transmitters can be used to monitor district heating and cooling, as well as detecting any leaks and preventing water damage. Surveillance of the differential pressure across the building envelope takes care of the health of the building and prevents serious structural problems.
Our approach
Air Pressure Transmitters, Unsung heroes in the quest for Indoor Air Quality
Ensuring Indoor Air Quality
Indoor air quality (IAQ) is a critical factor in maintaining a healthy and
comfortable environment for occupants within commercial buildings, healthcare facilities, and residential spaces. Contaminants, allergens, and pollutants can have a significant impact on health and well-being.
In this article, we'll explore the pivotal role that air pressure transmitters play in ensuring superior indoor air quality by controlling airflow and pressure differentials.
The IAQ Challenge
Maintaining a clean and healthy indoor environment requires meticulous control over air movement. Uncontrolled airflows can lead to the infiltration of pollutants, unwanted odors, and even disease-carrying microorganisms. 
HVAC systems need to strike a balance between areas with different
cleanliness requirements, such as hospital isolation rooms,
laboratories, and cleanrooms.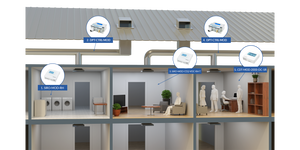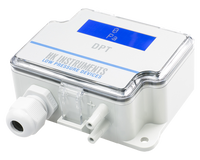 Pressure Differential Monitoring
Air pressure transmitters serve as the eyes and ears of HVAC systems when it comes to maintaining pressure differentials between spaces. By accurately measuring the pressure difference between areas, these transmitters enable the creation of controlled airflow patterns that prevent contaminants from spreading from one zone to another. 
Hospital Isolation Rooms: 
In healthcare facilities, air pressure transmitters ensure that the
pressure within isolation rooms is lower than the surrounding areas. This prevents airborne pathogens from escaping the room and infecting other patients and healthcare workers.
Laboratories: 
Laboratories often have sensitive experiments that must be protected from external contaminants. Air pressure transmitters help maintain a higher pressure within the lab to prevent unfiltered air from entering.
Cleanrooms: 
Cleanrooms demand precise pressure control to prevent the entry of particles that could compromise the manufacturing process. Air pressure transmitters play a crucial role in achieving and maintaining the required pressure differentials.
Benefits of Accurate Pressure Control
The contribution of air pressure transmitters to indoor air quality goes beyond containment. Here are some key benefits:
Health and Safety: 
By preventing the spread of contaminants, air pressure transmitters help maintain a healthier environment for occupants, reducing the risk of infections and allergic reactions.
Regulatory Compliance: 
Many industries, such as pharmaceuticals and biotechnology, are subject to strict regulations regarding air quality and contamination control. Air pressure transmitters aid in meeting these regulatory requirements.
Energy Efficiency: 
Efficient pressure control minimizes the energy needed for heating, cooling, and ventilation, leading to cost savings and a reduced carbon footprint. Occupant Comfort: Proper airflow control ensures consistent temperatures and avoids drafts, contributing to a comfortable indoor environment.
Conclusion:
Air pressure transmitters are unsung heroes in the quest for optimal indoor air quality. Their ability to maintain precise pressure differentials plays a fundamental role in preventing the spread of contaminants and ensuring occupant health and comfort. From healthcare facilities to manufacturing environments, these transmitters contribute to a cleaner, safer, and more efficient indoor environment.